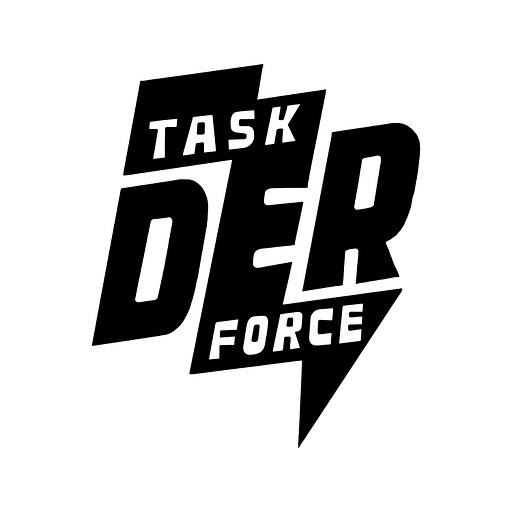 Dec 9, 2022 • 58M
#26 The DER Task Force, live from DERTFest 2022
Getting jiggy with it live at Nightmoves
Welcome back to another episode of the pod! This episode is a special one — it features many of you! During the DERTFestivities, the crew busted out the recording equipment and captured some live takes from the community. Listen on to hear some major heat from the Task Force….
The crew gives up on explaining franchise rights in minute 1

Russell "Rusty" Wilcox (Thee God) on bigger and better onesies and hard dope, plus big Tim energy

Sophia Cowles (The Low-Talker) on the new boomers, getting DER-pilled, and meeting randoms from the internet

Ben Carron (The Options Guy) on NEM and being שעפּן נחת (shepn nakhes) about DER Task Force

Katie Tweed (The Birdwatcher) tells us about herself + Canary Media (a real bird, unlike Twitter), dreaming of heat pumps and camping outside Sears, and CONFIRMS induction stoves are DERs (sorry Kiran!), expanding Canary coverage for the future

The crew gets told off by the bartender for DERTF being animals

Elta Kolo (Dr. Demand Response) gives candid feedback about DERTF, knee-deep in the IRA with Huck Capital is strong dope with big scope

Eric Goff (James's Twitter BFF) on working with BEEEEP, the nopest ERCOT proposals + unmasking bad actors, fascist energy policy and California fuckery, infra of last resort model, trade org ASAP

Nick Scherer (Turnstile's neighbor) on penning + reviewing the DER Task Force Bill of Rights

Billy REDACTED (Hire this man) just took his first DER Pill, entering the Age of the Electron, sitting in the podcast hotseat, interviewing live from Nightmoves, a message for the future recently-DER-pilled who may listen

Task Force OUT
Friendly reminder that you can always find us on Spotify, iTunes, or your favorite podcast player. Thanks for listening!